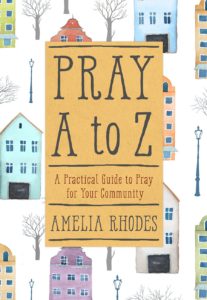 Coming NOVEMBER 2016, from author Amelia Rhodes, Pray A to Z, the book.
Available for pre-order now on Amazon, Barnes & Noble, and ChristianBook.com
ORDER your Pray A to Z prayer cards below–a great companion to the new Pray A to Z book.
[recent_products per_page="12″ columns="2″]
Need a Speaker?
Learn more about inviting Amelia Rhodes to your next event.
10% of the proceeds from these products will be donated to local organizations supporting the topics featured in the Pray A to Z series.