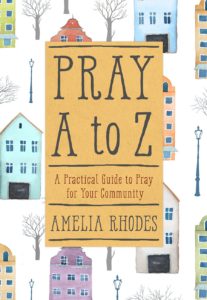 Coming NOVEMBER 2016, Pray A to Z, the book.
Available for pre-order now on Amazon, Barnes & Noble, and ChristianBook.com
The book version of Pray A to Z will help you topically organize your prayer requests and lay the burdens of your community at the feet of our Heavenly Father. With 5 topics per letter, including prayers of praise, you will pray through all the issues facing your community today. Whether you are praying for a friend's adoption journey, a neighbor's bankruptcy, or a family member's cancer, this book will give you Bible verses, prayer prompts, and prayer starts to guide you through praying for even the most difficult issues that affect the people you know and love. Perfect for either individual or group prayer, Pray A-Z will help you experience the peace that comes from communicating with God.
10% of the proceeds from these products will be donated to local organizations supporting the topics featured in the Pray A to Z series.